Strategic Plan
The ASEE LEAD Division has adopted four strategic initiatives to advance the division's overall strategic mission and vision (seen at the bottom of this page).  The following logo and description outline our ongoing strategic initiatives.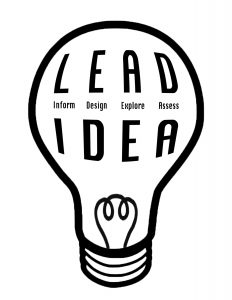 INFORM:  Assist university faculty and administrators to understand the significant value of the field of engineering leadership in academia and practice.
DESIGN:  Leverage the expertise of established programs to assist in the design of an ELD program to include resourcing, facilities, curriculum, and faculty training.
EXPLORE:  Review resources and research to understand the workforce demands for leadership within engineering across disciplines and industries.
ASSESS:  Understand how to assess program curriculum, teachers, and leadership development of students.
Click on the image and zoom in to view the infographic.